Date: Fri Nov 06 2020
Spotlight on – Anthony Kingdon
Spotlight On
We spent some time with Anthony Kingdon, Operations Director to find out all about him and his role at Xenia Estates!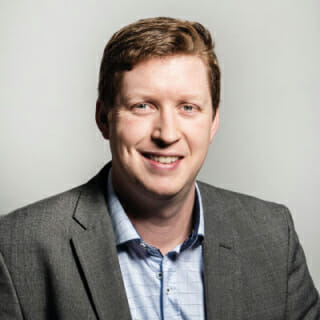 1) Tell us a little bit about your role…
I look after the Property Management, Business Development and Accounts functions within Xenia Estates. Day to day, I have oversight of what's going on with building management and service charges. I make sure our customers' money is secure and spent appropriately! Whilst spending a lot of my time ensuring processes and procedures for the company are in good order and being adhered to. I'm available most days to liaise with our leaseholders directly and often spend time talking with current and prospective customers.
---
2) How did you get to where you are today?
I often wonder about this myself!! By the time I nearly finished my first degree at Uni [Mechanical Engineering, University of Bristol], I still had no idea what I wanted to be when I grew up, but I knew I didn't really want to be an engineer. I had a far greater interest in property, so I did a second degree [Property Management, University of the West of England, Bristol] with the intention of becoming a surveyor. Unfortunately, when I graduated it was the middle of the last big property crash! So, I went through a successful sales career for a few years before returning to property management in 2015. I've developed as a person with each role, and I think my broad and varied experience, along with my strong technical focus and knowledge has put me where I am today.
---
3) How long have you been with Xenia?
I joined the Fortis group of companies in 2019, before the Xenia brand, so I've been here from the beginning.
---
4) What would you say makes xenia stand out?
Xenia has, in my experience, a unique background; we mix traditional property management and facilities functions with the most modern of outlooks on the industry, and most importantly customer service. Our initial focus was on Student properties, where we have been able to carve a niche ensuring the properties are managed in line with industry regulatory requirements and legal minefield of long leasehold apartment blocks, whilst still presenting a fully managed package to clients and residents alike. This means that when Xenia Estates stepped in to Residential block management, we came with a fresh approach with which we can assure our customers that we put their interests first, since we are ultimately managing their homes.
---
5) What do you love about your role?
Property Management has always been a role where we spend our time spinning many plates, which means that every day we've got something different to do. There are constantly new challenges and I come in to contact with a diverse range of people every day. I love the diversity and problem-solving aspects of my role; it's certainly an industry that keeps you on your toes.
---
6) How do you de-stress or unwind?
I make sure that I come in to work on my motorbike as many days as possible; I find commuting on the bike to be a great way to disconnect from work on the way home which helps me to de-stress. Outside of work, I play squash two or three times a week with a friend and I enjoy swimming, kayaking and walking to put my mind at rest, or just sitting in front of the fire with a good movie! I think it's incredibly important, particularly in more recent years, to take care of your own mental health and getting my mindset right every day is important to me.
---
7) If you could live anywhere in the world, where would it be?
When I was growing up, I always wanted to live in the south of France somewhere, with a long garden down to a warm river. These days, I think I'd either say somewhere in the northern outskirts of Los Angeles, or just somewhere nice and quiet and rural right here in the UK, the North West or Scotland. We have such a great country and diversity of environmental settings on our island, there's still plenty to explore.
---
8) What's your favourite building in the world & why?
There are so many fantastic buildings to choose from, I could choose a number of different buildings for different reasons. I love technology and innovation anything that was clearly built with passion and I love buildings that have physical presence. For example, I love the house at Cragside in Northumberland, which is a fantastic building set in a beautiful rocky estate, where its Victorian owner set up an incredible network of lakes, pumps and water routes to power the house and systems that were technologically way ahead of their time.
However, I'd say my favourite at the moment is Liverpool Cathedral (Anglican, not the Metropolitan) which is a fantastic structure. I'm in awe of the vision that some people had when building cathedrals and the dedication to keep at it for so long. Liverpool Cathedral took 74 years to build which is quick for a cathedral. But, probably out of the scope of anyone's building plans these days. It's an impressive sight when you see it from up close, but its scale doesn't seem out of place until you see it from across the river from the Wirral, from where it seems to stand out completely out of perspective. A very impressive building indeed.
---
9) City life or country life?
Country life. I'm a country boy at heart, I grew up in the middle of nowhere near the Welsh border, in some of the most beautiful rural rolling hillsides. Don't get me wrong, I love being in vibrant cities around the world. However, I always find that the best part of a busy city is being able to leave and get back to the country roads and a quiet warm fire.