UNITS: 119 STUDIO APARTMENTS
Right To Manage: St Cyprians
Building overview
St Cyprians is a historic building located on Edge Lane in Liverpool and consists of 2 blocks: a refurbished church containing many of the original features and a stylish modern new build.
The building comprises of 119 student studios, each is fitted with a personal kitchen and en-suite shower facilities. Located close to a number of the city's Higher Educational Institutes, St Cyprians is a desirable home for students studying within the city.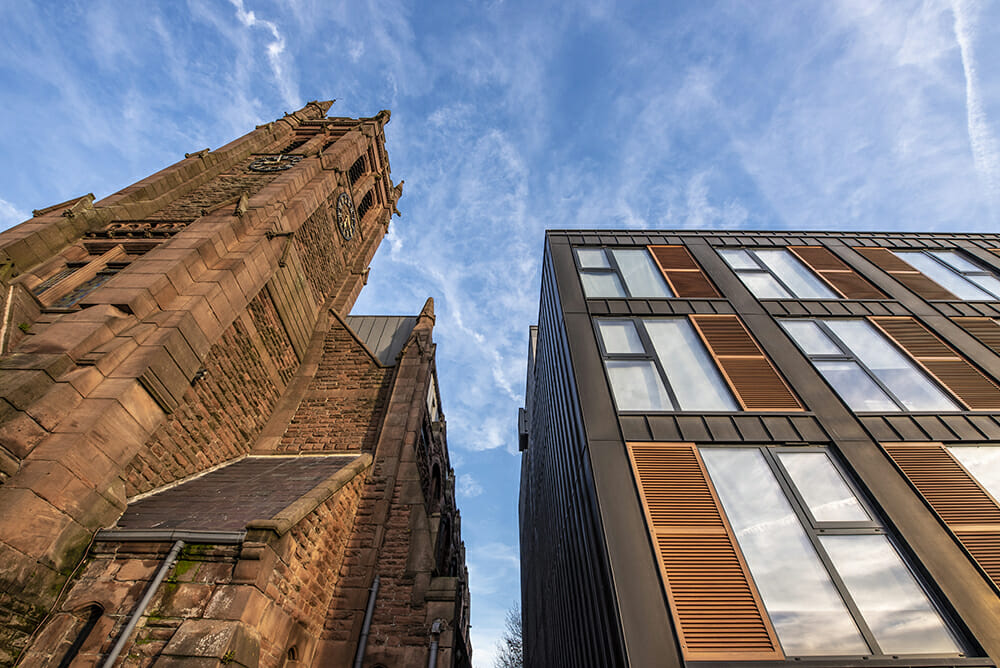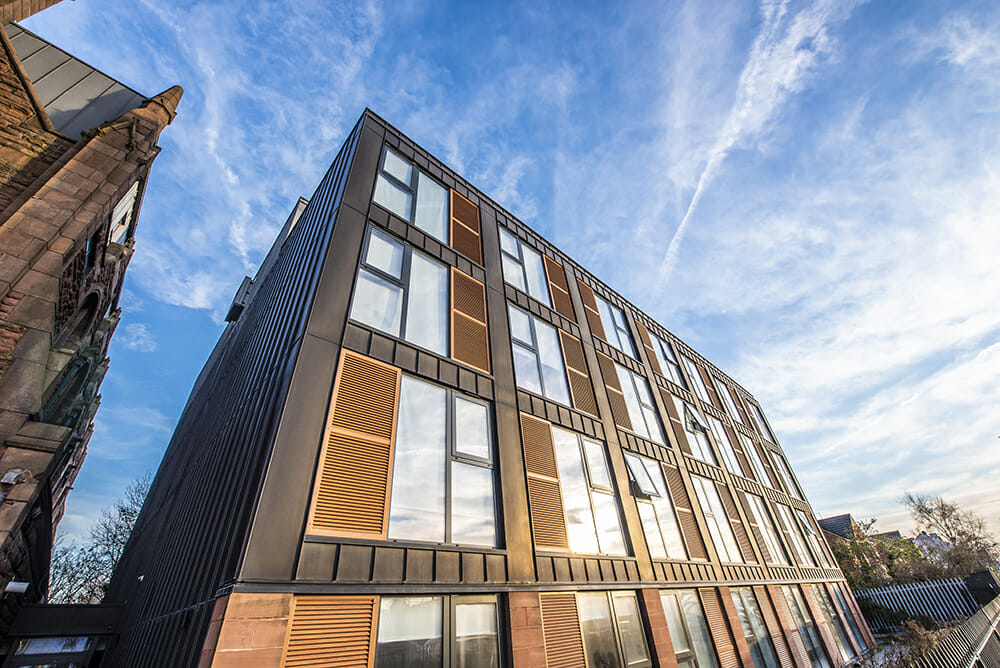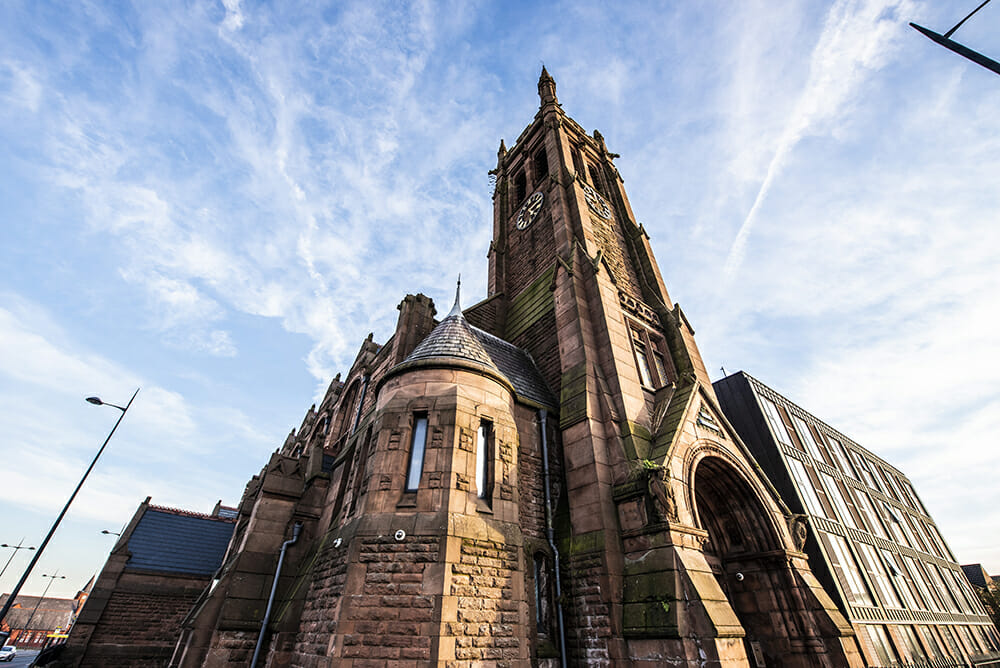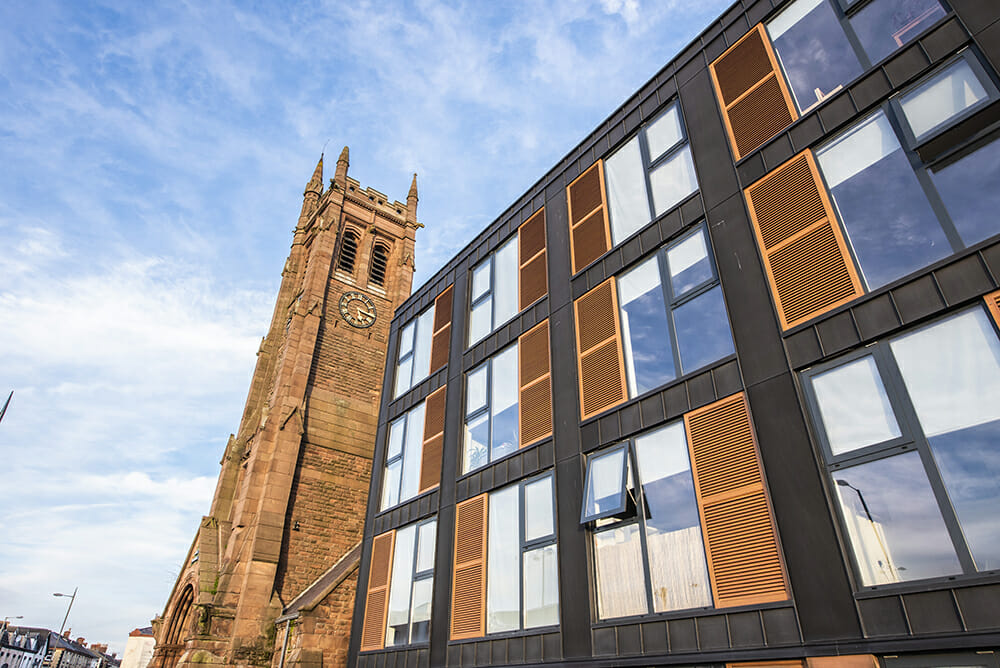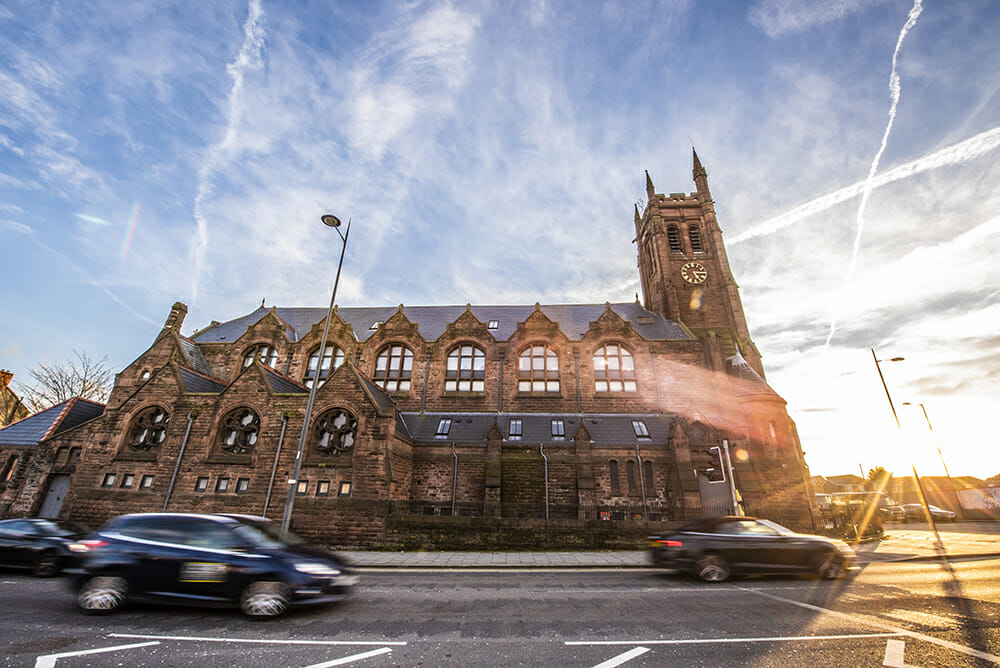 Building Audit
A full building audit was completed, documenting communal and property repairs required to bring the building up to a safe, consistent, and lettable standard.
Property upgrade
To increase rental values for future years, Xenia implemented an optional upgrade plan for properties within the building, improving the desirability through additional features and aesthetics.
Major works consultation
Xenia processed a major works consultation with leaseholders, to address outstanding fire requirements within the building.
On-site maintenance
The building is inspected daily by the online maintenance team, ensuring all areas within the building are repaired and maintained to a high standard. Special attention is paid to the historic features of the church.
Strategy
Xenia Estates was approached by Right to Manage (RTM) directors for St Cyprians in 2018. St Cyprians was a failing building with a poor standard of maintenance and service charge management. Due to this poor management, rental values for the properties were falling and furthermore occupancy levels were under 50%, with some leaseholders not receiving rental income for 3 years.
Once instructed, as the new managing agent, and working closely with the RTM directors, Xenia Estates set about implementing changes and making key strategic improvements to the building.
The total rental turnover for the building has increased year on year since taking over the management
The building has been operating at full capacity for 2 years, with a tenant retention rate of 25%.
Internal Refurbs:
Concierge & Social Area
Property Upgrade:
Increased Desirability
Building Rental:
Year on year rental increase
Full occupancy:
100% occupancy for 20/21
When Xenia first became involved with the management of St Cyprians it was a failing development with about 50% occupancy with owners having to pay council tax for the privilege of owning an unoccupied property. Xenia have managed to turn things around and we now have 100% occupancy for the new student intake. Xenia have an exceptional understanding of the market place and we are in safe hands within a challenging market.
Leaseholder - 2019
Following our initial face to face meetings with Xenia we were impressed with their professionalism. Once the new management structure and clear marketing strategy was in place, the occupancy levels have been increasing over the last two years. Currently the development is fully occupied with a waiting list and is now gaining market reputation as a premier student accommodation. With good clear lines of communication, Xenia have managed to establish a steady base to continue the success of our investment in Liverpool.
Leasehold Property Owner